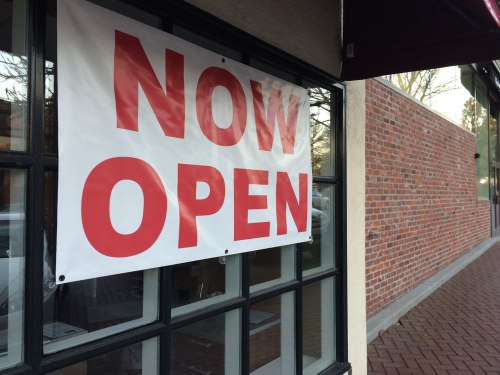 A well-crafted banner or sign is the ultimate piece of marketing collateral and a great brand-building tool. If you're in the market for custom signs in San Bernardino, Rialto, Colton, or San Bernardino County, CA, let Impress Printing create something you'll be proud to display. Whether it's for a specific marketing campaign, semi-permanent display or frequent re-use, we're ready to create it. Our abilities include everything from vinyl banners to magnetic signage, for both indoor and outdoor display.
Custom Banners
Hosting a special event? Hitting the trade-show circuit? Promoting a new product? A banner will catch your audience's attention and make sure their interest is piqued. We design high-quality vinyl custom banners in San Bernardino, CA, for both indoor and outdoor use.
Our team will work with you to understand the purpose and placement of your banner, and we even offer design services to help create a flawless marketing message. From vivid imagery that pops, to quality copy with a can't-miss call-to-action, your custom banner is sure to impress.
Custom Signs
Our signage capabilities are completely inclusive, enabling us to create the right marketing collateral for whatever purpose you had in mind. From outdoor signage to indoor displays, to small table displays and even magnetic signage, our diverse capabilities for custom signs result in superior products for you. Our large-format printing capabilities also ensure you get your quality signage products quickly! We'll even deliver them to you when they're done.
Display Your Message
From simple magnetic signage you can use and re-use with confidence, to custom banners that'll hold up to outdoor conditions, Impress Printing delivers high-quality products at affordable prices. Contact us today for your custom signs or banners and let us create messaging that gets the attention of your audience. Reach us today at 909-884-1121 for a free estimate on a banner, set of business cards, copy services, and beyond.