Making copies of all your documents in-house can cost a business a huge amount of time and money. The smart play is outsourcing your documents to a copy shop if you're in San Bernardino, Rialto, Colton, and San Bernardino County, CA. At Impress Printing, we're happy to handle the job—whether you need 10, 100 or 1,000 copies! With a full scope of capabilities and all the equipment to get the job done quickly and affordably, you'll never have to waste time duplicating your documents in-house again.
Black and white copies:
Have a form that needs to be duplicated thousands of times? Need to copy over a text-heavy document? Our black and white copy service in San Bernardino, CA will get you as many copies as you need, without cutting into your business' budget. Bring us single documents, binders, packets, forms and anything else you need copied and we'll make sure you're stocked with plenty in reserve.
Full-color copies:
Making meeting handouts or information packets? How about customer-facing marketing materials? We're able to provide full-color copy services across a wide variety of different paper stocks. We take care to ensure the color is perfect and that every document is as perfect as the last.
Laminating services:
In addition to our Black and White and color copy services, we can also provide lamination for more sensitive or important materials. Lamination puts the finishing touch on your paper products, protecting them from wear and tear, no matter what they're used for.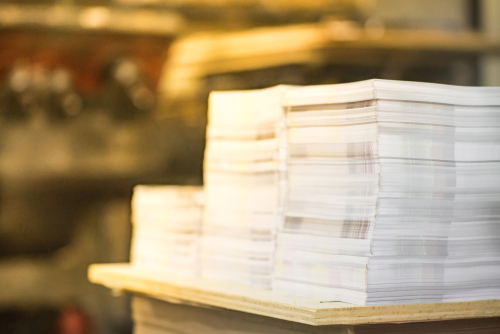 Get Copies Today
No matter how many copies you need, Impress Printing will make sure you get them. Come to us for black and white duplicates, as well as full-color copies that are crisp, clear and vibrant. From single pages to collated packets, drop off your original and pick up a finished product—we even have laminating services for your documents as-needed. Contact us today at 909-884-1121 for more information about our copy services, custom banners and signs, and paper products, which include letterheads and business cards.